Shield from EMFs (including 5G) with trusted products proven to work
Your health is too valuable to settle for gimmicks & placebos
We're here to help you protect yourself and your family
You know invisible EMFs are out there at increasing levels, and, despite what the industry says, you rightly have concerns. You may also be experiencing symptoms of electrosensitivity (which can range from mild to debilitating).
You are NOT helpless, even with the pervasive rollout of 5G and the 'internet of things.' There is much you can do to protect yourself and your family from harmful levels of EMF radiation in the environment now.
But it wasn't always that way… 
Solutions pioneered out of adversity
In 2004, Glynn Hughes' eldest daughter, Hannah, started being physically sick every Wednesday, and over the next 24 hours, she would improve. 
After trying to get to the bottom of this, Glynn drew a blank until a chance conversation while shopping…
As a knowledgeable shopkeeper pointed out, on the roof of the top-floor classroom where Hannah spent Wednesday afternoons was a phone mast with antennae just eight feet away from the children's heads. On Wednesdays, she would suffer ill effects from the mast radiation, which would then gradually subside as she recovered from being in that environment.
In fact, her symptoms (common with radiation sickness) ceased altogether she once no longer used that classroom. It was as clear-cut as that!
At first, Glynn raised the alarm and tried to get the school and industry to safeguard people's health. When that failed, he removed his daughter from the school and set about helping people protect themselves from harm.
Ironically, his background was in building wireless technology and telecommunications, and this enabled him to identify many problems. It became clear the UK lacked the necessary detection equipment and shielding solutions, so the journey began. 
His personal encounter with the dangers led to decades of tireless work, and Glynn is now one of the world leaders in EMF detection and protection. 
You can hear more of his story in Glynn's video here…
Innovating EMF shielding solutions since 2004
Glynn is the founder of EMF Protection Ltd. From small beginnings in 2004, this family-run business is proud to have served thousands of customers over the years and now boosts a small dedicated team. Rest assured, we strive to get the best products for the best prices. 
We only sell tested and proven, quality products – the products we use every day to help keep ourselves and loved ones safe.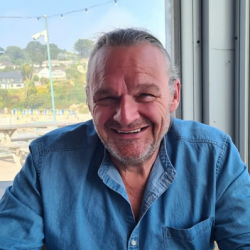 Glynn Hughes – Founder/EMF Expert
I am a family man with a deep faith in God & a passion for truth & justice. I'm committed to helping individuals protect from toxic electromagnetic fields & to training health professionals, particularly those in the natural health sphere, to recognise & treat the (sometimes devastating) effects of modern electronics on humans & animals. 
I believe we should all have the freedom to choose to live without corporate toxic invasion of our personal space.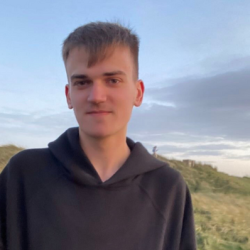 Jack Hughes – Tech Genius
I work for EMF Protection & enjoy every aspect of it as no day is the same, whether it's posting on social media, editing videos or improving the website, all of which I love doing!
Outside of work, karting, travelling & spending time with friends & family are my main hobbies.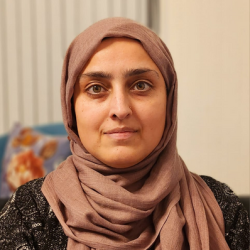 Nazia Haroon – Seamstress
My mother's family were all tailors, so I grew up loving sewing! Working for EMF protection doesn't feel like a job – I love it!
I have two grown-up children & a younger one at home.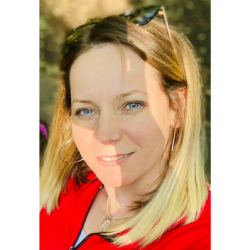 Rozalia Deac – Seamstress
I love working for EMF Protection!!!  They are amazing, kind & professional.
I also love spending time with my amazing daughter & friends, walking in nature, travelling, yoga & cooking.
You can have confidence with our Guarantee
Everything we sell, we've tried and it works for us. If it doesn't work for you, we will take it back without question and refund you in full (as long as it is undamaged by you and is not a product you commissioned).
TRUTH, WISDOM AND SERVICE
Our mission bywords are truth, wisdom (from the Hebrew word meaning excellence, righteousness and creativity) and service. If you feel we have let you down in any of these areas, let us know and we will always do everything reasonably possible to put it right. Our aim is your complete satisfaction.